What a month of television we have ahead of us.
Whether you're looking for a decent scare, some juicy reality or a gripping drama, we've got you covered.
These are the 12 shows you're going to want to add to your watch lists this October.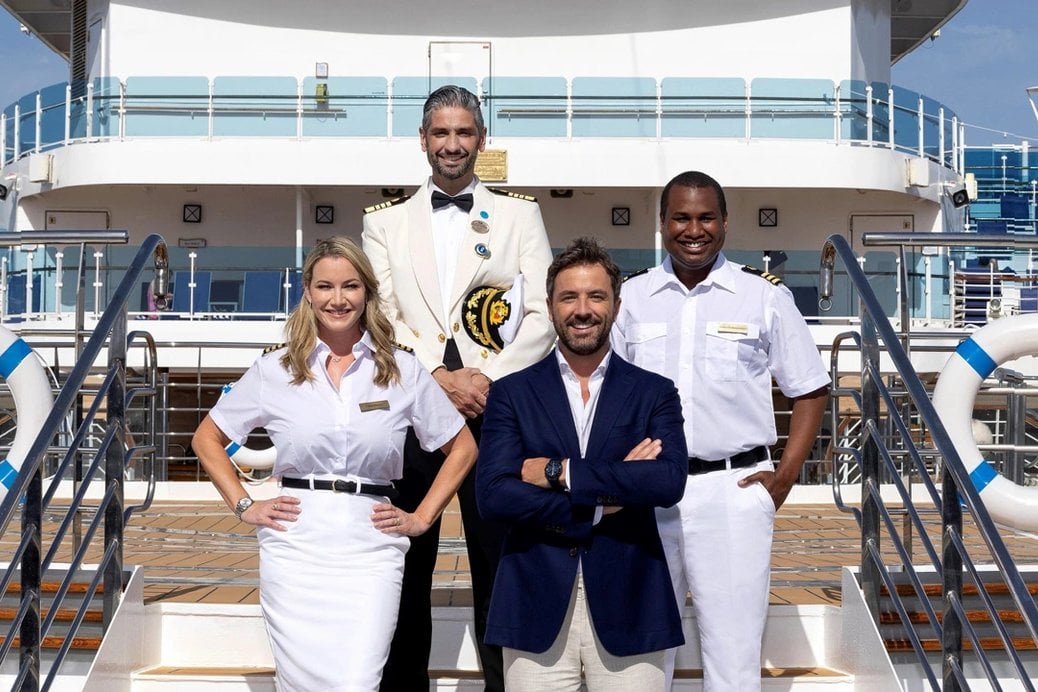 Image: Network 10.
The Real Love Boat is here to fill the Bachelor sized hole in your life.
It's basically Love Island, except that here, Australia's most eligible singles are looking for love while on a fancy cruise ship sailing the Mediterranean.
Tough gig.
Expect sparks, tears, laughs and drama – of course.
The Real Love Boat premieres October 5 on Channel 10.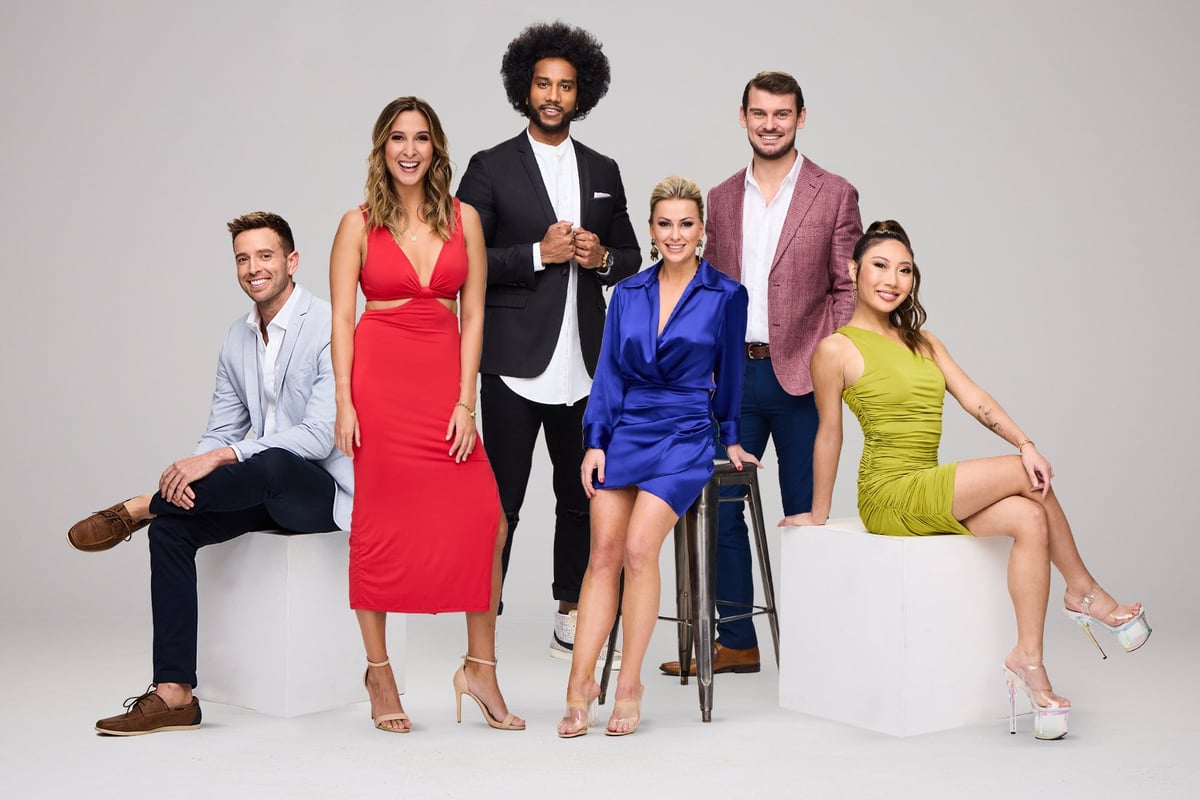 Image: Stan.
Love Triangle is Stan's first foray into reality TV, and it looks… juicy.
From the producers of Married At First Sight, Love Triangle challenges a group of singles to relinquish their grasp on what they think their perfect partner should look like, and instead choose someone, sight unseen, based on a deeper connection.
The singles will communicate with potential matches over the phone, but they – and us! – will have no idea what the other looks like until after they choose a match and go on a first date.
After this, the newly formed couples move in together for a highly unpredictable and explosive relationship journey filled with love, heartbreak and – of course – a 'mind-blowing twist'.
Love Triangle premieres with a double episode on October 6 on Stan.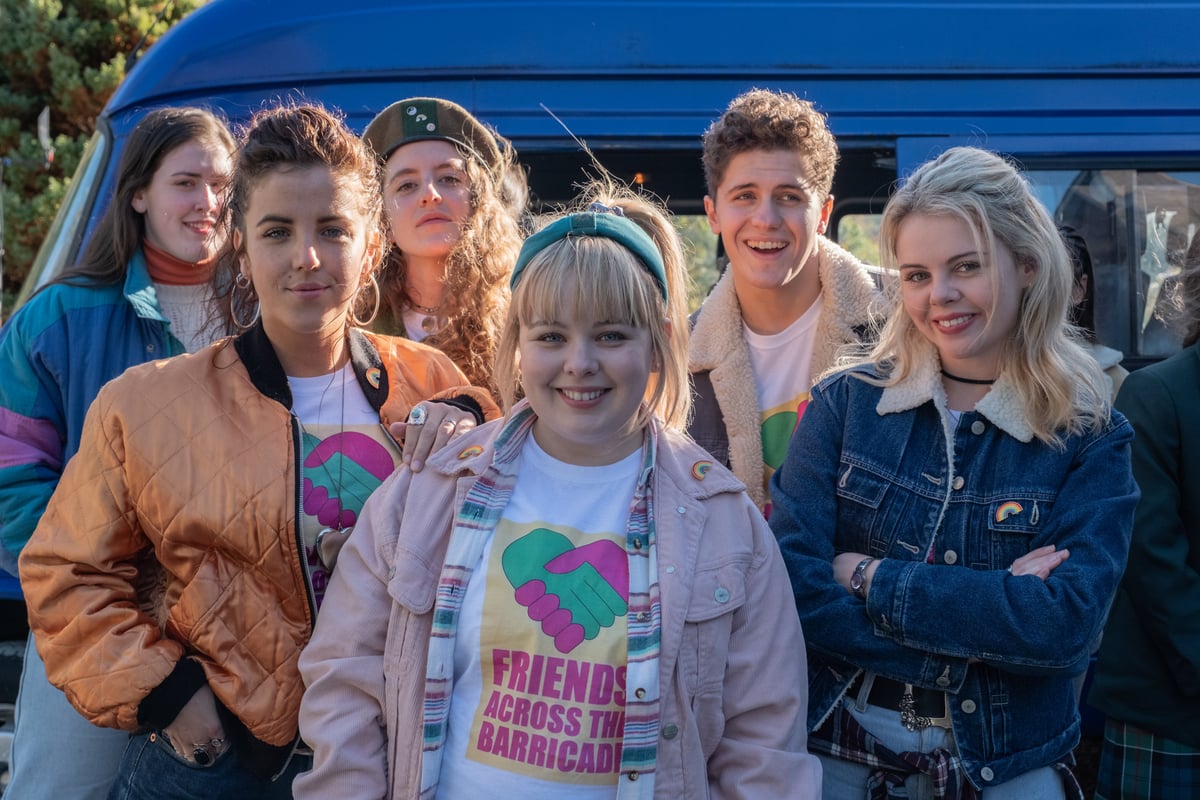 Image: Netflix.
IT'S FINALLY HERE.
After many painful months of waiting following Derry Girls season three's UK release, the final outing of Erin, Michelle, Clare, Orla, and James finally drops on Netflix for the rest of us this month.
In the show's final season (boo!), there's hope in the air. Northern Ireland is in the midst of change, and there's hope that The Troubles will finally be over (woo!). But no matter the political climate, all the classic teenage hardships show no signs of letting up for our favourite group of friends.
If you haven't yet watched Derry Girls, this is your sign. It is sublime.
Derry Girls season three drops October 7 on Netflix.

Image: Netflix.
Okay, this one is for the brave among us.
At a hospice for terminally ill young adults, eight patients come together every night at midnight to tell each other scary stories — and make a pact that the next of them to die will give the group a sign from the beyond.
There's just so much in that sentence to be afraid of.
It gets worse: when one of them does die, the group begin to notice, uh, bizarre terrifying occurrences.
NOPE.
The Midnight Club premieres October 7 on Netflix.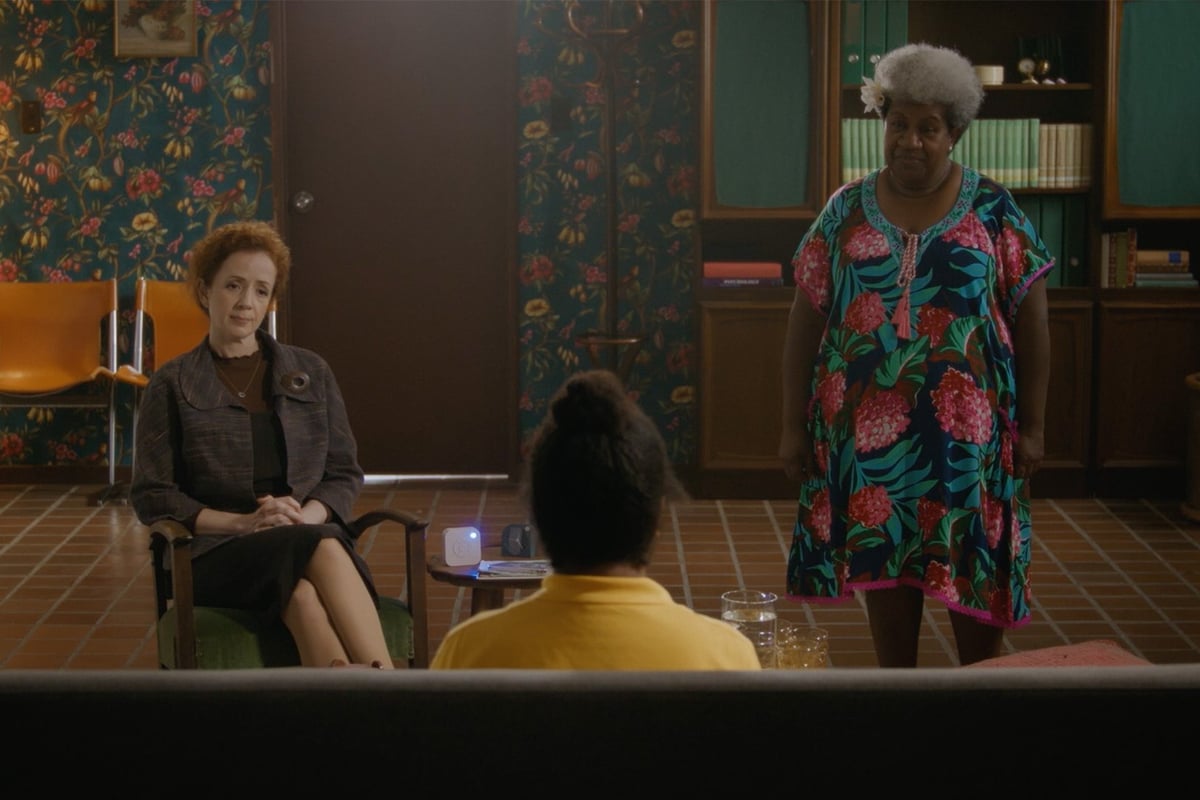 Image: SBS.
It's Fine, I'm Fine isn't even out, but it's already had an impressive run: the series was the only Australian production to be in the official selection in-competition at the Cannes international series festival, CanneSeries 2022, and recently screened to a sold out Australian premiere at Melbourne International Film Festival.
The series, launching on World Mental Health Day, follows a suburban Aussie psychologist, played by Ana Maria Belo, and the ups and downs of her patients, as they live through love, loss, anxiety, and obsession.
It explores mental health and the human condition through characters representing the deaf, disability, LGBTQ+ and Black Pasifika communities, among others.
It's Fine, I'm Fine premieres October 10 on NITV and SBS On Demand.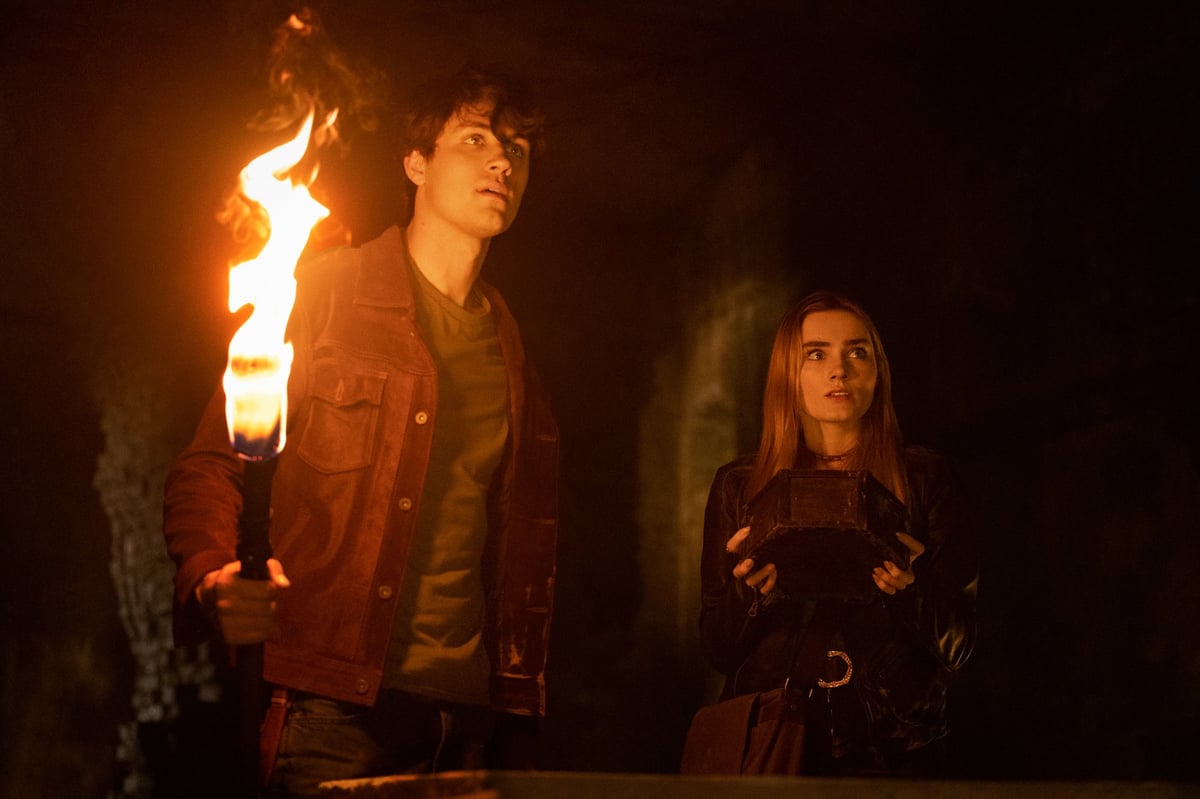 Image: Warner Bros. Entertainment Inc.
Supernatural fans, rise.
The Winchesters, the prequel to the long-running, cult fave fantasy drama is here.
Before Sam and Dean, there were their parents, John and Mary Winchester. Told from the perspective of narrator Dean Winchester (Jensen Ackles), The Winchesters is the untold love story of how John (Drake Rodger) met Mary (Meg Donnelly) and put it all on the line to not only save their love, but the entire world.
The Winchesters premieres October 12, with new episodes dropping every Wednesday, on Binge.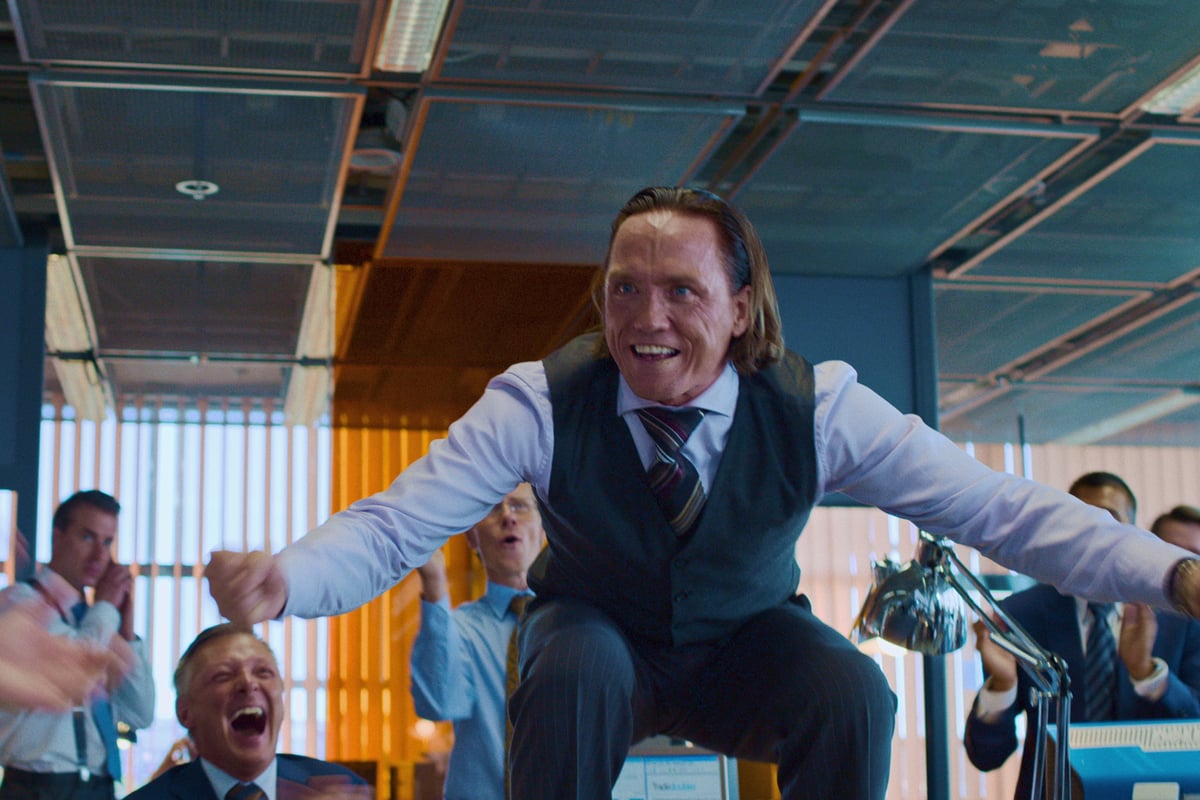 Image: Netflix.
The Playlist tells the origin story of my most used app: Spotify.
It centres around one of the most important stories in the music industry's history, as young Swedish tech entrepreneur, Daniel Ek, and his key partners, revolutionised the way we all listen to music by offering free and legal streamed music around the world.
The Playlist has been adapted from a book by Swedish investigative journalists Sven Carlsson and Jonas Leijonhufvud, titled The Spotify Play: How CEO and Founder Daniel Ek Beat Apple, Google, and Amazon in the Race for Audio Dominance.
It's a David v Goliath story of a disrupter who took on industry giants, and – considering I'm listening to music on Spotify as I write this very sentence – won.
The Playlist drops October 13 on Netflix.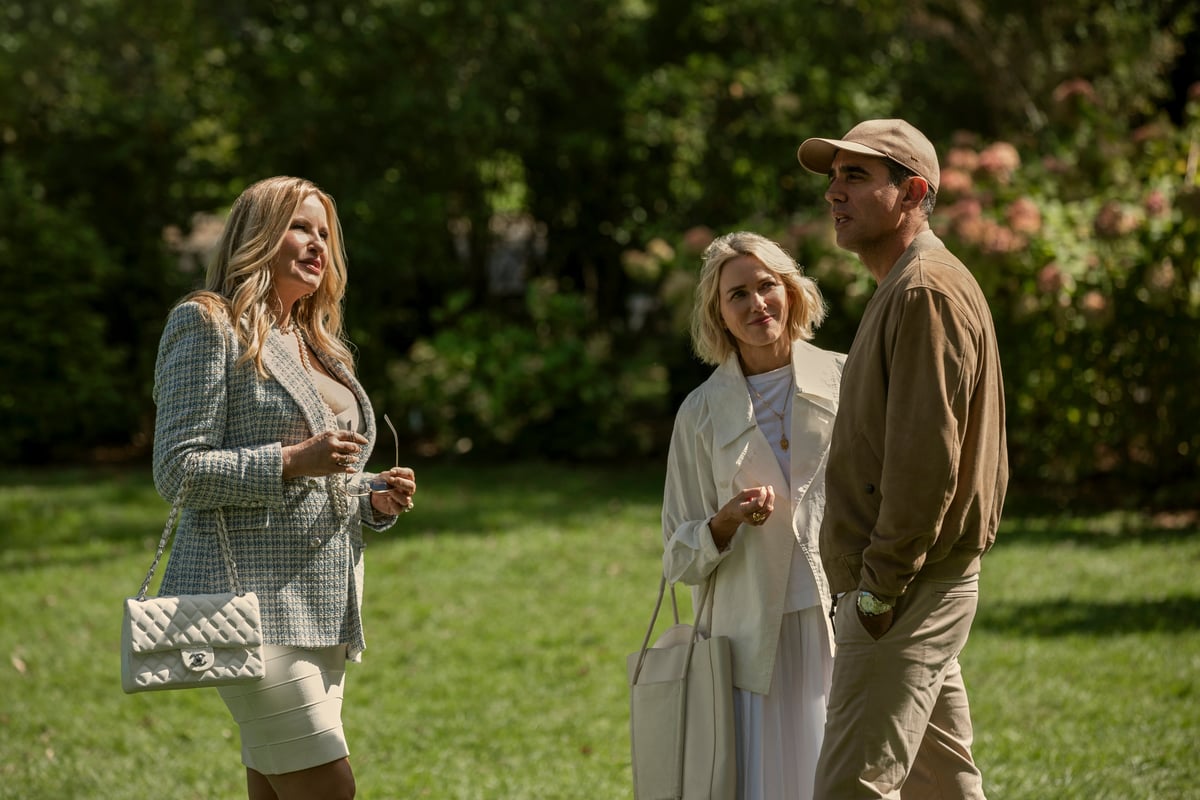 Image: Netflix.
Ah, a Ryan Murphy Netflix thriller just in time for Halloween. Of course.
Dean (Bobby Cannavale) and Nora Brannock (Naomi Watts) just purchased their dream home, but they soon realise their new neighbourhood is less than welcoming.
Then, things spiral from icy to a full-blown living hell when they start to receive very ominous letters from someone calling themselves 'The Watcher'. The letters terrorise the Brannocks to their breaking point, as the neighbourhoods secrets come spilling out.
CREEPY.
Two more words to get you on-board: Jennifer Coolidge!!!
The Watcher drops October 13 on Netflix.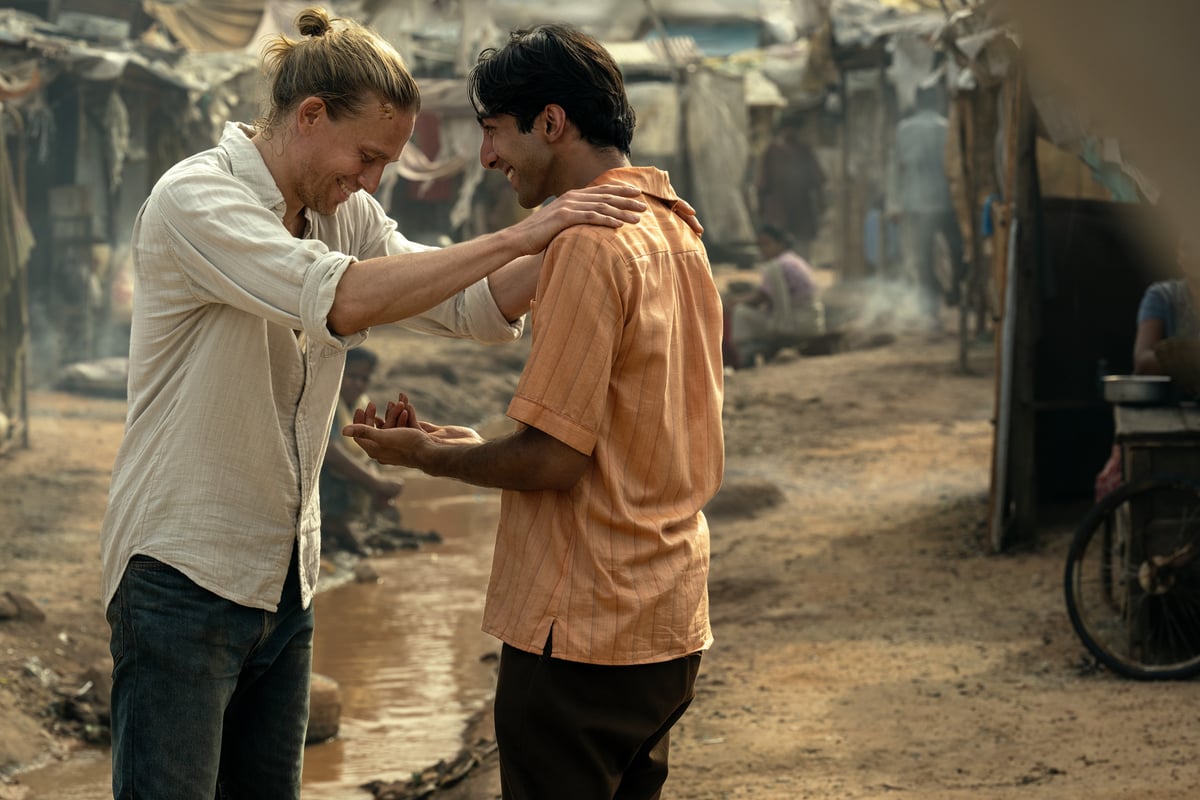 Image: Apple TV+.
Based on the internationally best-selling novel by Australian Gregory David Roberts, Shantaram stars Sons of Anarchy's Charlie Hunnam as a fugitive named Lin Ford who is looking to get lost in 1980s Bombay.
Alone in an unfamiliar city, Lin struggles to avoid the trouble he's running from.
After falling for an enigmatic and intriguing woman named Karla, Lin must choose between freedom or love and the complications that come with it.
Shantaram premieres with its first three episodes October 14, with new episodes on Fridays, on Apple TV+.

Image: Prime Video.
The Peripheral is a sci-fi series from the creators of Westwood, so it feels safe to expect big things.
Flynne Fisher (Chloe Grace Moretz) lives in the rural American South, working at the local 3D printing shop, while earning much needed extra money playing VR games for rich people.
One night she dons a headset and finds herself in futuristic London, but it isn't like any game she's ever played before. Maybe because it's… real.
Someone in London, 70 years in the future, has found a way to open a door to Flynne's world. As Flynne searches for answers, forces intent of destroying her and her family make themselves known.
The Peripheral arrives October 21 on Prime Video.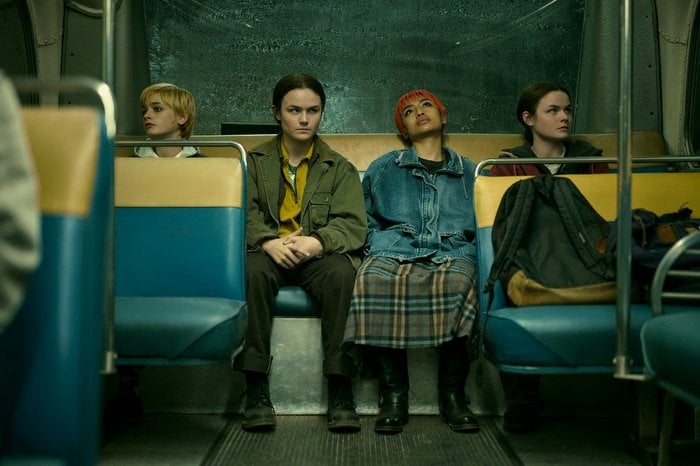 Image: Prime Video.
High School is based on the best-selling memoir of musicians Tegan and Sara Quin, telling the journey of teens trying to find their own identity – made even more complicated because they are identical twins whose struggles and self-discovery closely mimic the others.
Cue identity crisis.
Told through a backdrop of 90s grunge and rave culture, the series weaves between parallel and discordant memories of sisters growing up down the hall from one another.
It stars TV newcomers Railey and Seazynn Gilliland as the sisters, with Cobie Smulders (How I Met Your Mother) and Kyle Bornheimer (Brooklyn Nine-Nine) playing their parents, Simone and Patrick.
High School premieres October 28 on Prime Video.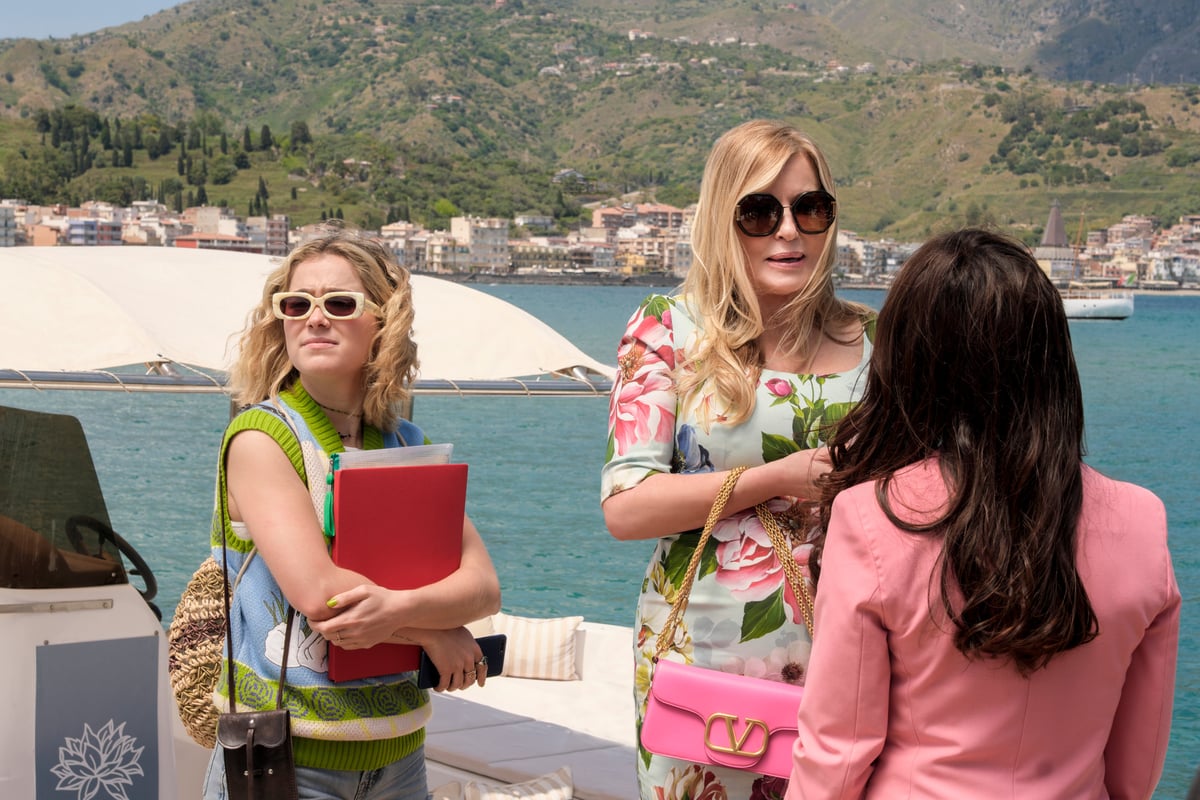 Image: Binge.
Sure, October means spooky season.
But more importantly, it also means the return of Jennifer Coolidge as Tanya McQuoid in a new season of The White Lotus. I've never been more excited.
Fresh off its hugely successful showing at the 2022 Emmys, The White Lotus is BACK.
Mike White's show all about rich people behaving terribly has taken the anthology route, so season two introduces us to a whole new cast (plus Coolidge and on-screen partner Jon Gries) at a brand new five star resort.
This time we've swapped Hawaii for Sicily, with new characters played by major talent like The Bold Type's Meghann Fahy, Theo James, Aubrey Plaza, and Haley Lu Richardson.
The White Lotus season 2 premieres October 31 on Binge.
Chelsea McLaughlin is Mamamia's Senior Entertainment Writer and co-host of The Spill. For more pop culture takes, recommendations and sarcasm, you can follow her on Instagram.
Feature Image: Binge.